About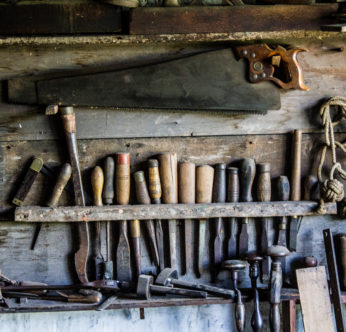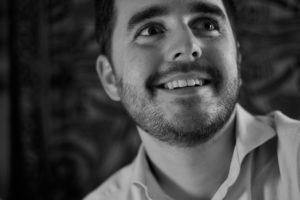 Possessing truly unique aesthetic tastes along with an abundance of creative ingenuity, Rocco Basile is most likely to be found performing what he likes to call an "object lesson." Although these lessons are often planned in advance and scheduled for a specific time at Rocco Basile DIY (and later posted to Rocco's digital DIY platform), it is frequently the case that the unsuspecting attendees of the local thrift stores, junkyards, salvage warehouses, and other similar locales are treated to one of Rocco's famously impromptu object lessons. These lessons, after all, are inspired by the discovery of a particularly unique object, especially when that object is versatile enough to be recycled, upcycled, restored, or even fundamentally transformed through one of Rocco's do-it-yourself projects.
Formerly a woodworker by trade, over the years Rocco expanded his knowledge to include the metallurgic arts. Rocco Basile also lent his expertise to construction projects on a regular basis, including as a volunteer for projects undertaken by the local chapter of Habitat for Humanity. In talking with the future homeowners working on these construction projects, Rocco discovered that each and every future homeowner — surprised by how much they were able to contribute during the construction process — became inspired to take on more ambitious DIY projects in the future, often with the goal of adding some unique, personal touches to their new home.
It was these new homeowners that inspired Rocco to create Rocco Basile DIY. Founding Rocco Basile DIY has allowed the longtime woodworker and enthusiastic community volunteer to offer in-person educational services while also providing step-by-step instructions for a wide variety of interesting and unique DIY projects through this online platform. Since founding Rocco Basile DIY so many years ago, Rocco has helped countless DIYers acquire an abundance of do-it-yourself knowledge while also assisting these highly motivated DIYers as they develop the skills necessary to expertly craft any project, even those that involve the use of repurposed, recycled, upcycled, found, or otherwise interesting objects and materials.
When Rocco first came up with the concept of Rocco Basile DIY, he never expected much in return — or at least not much more than the simple joy that comes with empowering others to create something unique out of just about any object or material. Perhaps he should not have been all that surprised, however, when the community of DIYers he helped inspire began returning the favor by sharing new projects arising out of nothing more than their own creative ingenuity. In fact, it is no longer uncommon that Rocco unexpectedly discovers he is suddenly a pupil at an impromptu object lesson offered by a longtime member of the Rocco Basile DIY community.