5 Woodworking DIYs for the Beginner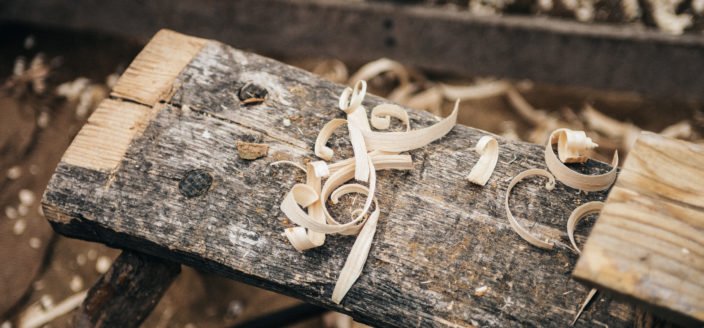 Have you ever thought of crafting something out of wood? If you haven't, you should try. There are many amazing things you can make from wood as a beginner at a fraction of the cost you would need to buy them. True, woodworking can seem to be a daunting task, especially if you haven't tried it before. But the truth is woodworking doesn't have to be intimidating. Most of the items you can make as a beginner require just basic tools and simple instructions. Check out these five simple DIY woodwork projects you can start with as a beginner.
Bird House/Cage
A homemade birdhouse is an exciting woodwork project for children and adults alike. It is not a must that you have birds in your home to work on this project. Birdhouses can also form part of home décor. They add some charm when you hang them in your yard. When you work on a Birdhouse project, you also have the opportunity to teach kids about woodworking. It is a fantastic family project that is fun, simple, and inexpensive to work with. All you need is a saw, drill, plywood, dowel rod, pine board, and PVC pipe.
iPad Holder/Dock
This an amazing project you can make from just a single piece of wood. Essentially, the only cost you incur is the price of wood. If you love the idea of working with only wood and simple instructions with no joints, then you will find this project interesting. It will pose some reasonable level of challenge to work out something cool with natural elegance from a single piece. iPad dock can be a perfect gift for any tech lover.
Wine Bottle Holder
If you are a lover of wine, then there is nothing greater than to display your wine in a safe and elegant manner. Having a homemade wooden wine bottle holder makes it even more appealing. This piece of woodwork brings some charm to the drinks table. You can choose between a floating bottle holder or a wood plank. To construct a wine bottle holder is simple. All you need is a piece of wood, glue, and a nail gun. To make it impressive choose a wood piece with a natural finish.
Sofa Sleeve Coffee Cup Holder
This is one of the simplest, novice friendly woodwork projects. I'm sure this is one of those projects you would be thinking like "why didn't I make one before". This item will keep your cup of coffee close to you when you are relaxing on your couch. It also helps to protect your upholstery. This project is as simple as fixing together three pieces of wood and carving out a cup hole.
X-Leg Table
X-leg table is a versatile piece of furniture that can serve you anywhere in your home. It is lightweight and mobile. You can decide to use it as an outdoor coffee table or use it to hold items in an indoor setting. It is simple to design one, and you can complete this furniture in an hour or two. Furthermore, you can only use leftover fence board to make an X-leg table. Who knows, you may graduate to making picnic tables when you are through with this one.